The Okinawa Prefecture Ocean Thermal Energy Conversion Power Demonstration Project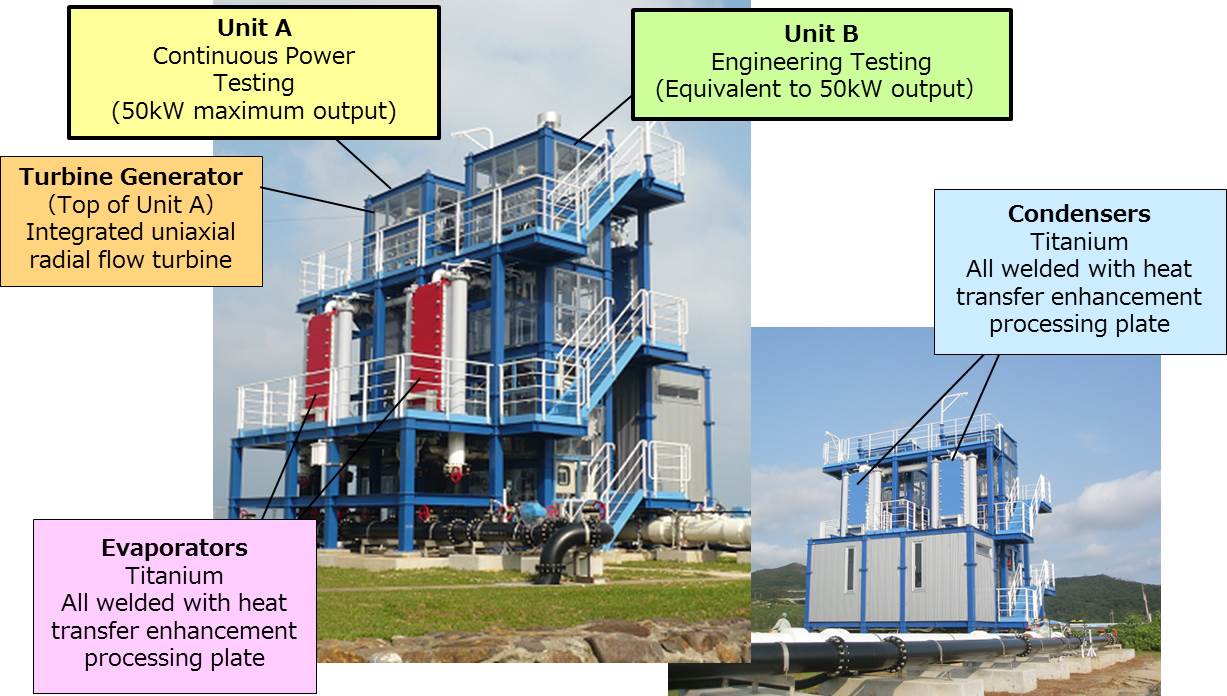 Power Generation Demonstration Project for the use of Deep Seawater
■Project Goal


In order to realize a low-carbon island society, part of the basic plan for realizing the 21st Century Vision of Okinawa, we promote the research and development of ocean energy, striving to reduce the environmental impact of local production of energy and promote the regional characteristics of Okinawa.


■Project Fundamentals
Measure the amount of power generation as influenced by changes in weather and sea temperatures.
Empirical studies on techniques for obtaining a stable output.
Study advanced composite utilization of surface water and deep seawater.
Study the possibility of the establishment of offshore-type OTEC facilities in Okinawa, Etc.
■Implementation 
The operation of Okinawa's OTEC Demonstration Project has been entrusted to Xenesys Inc.
■Timeline 
OTEC Okinawa began installation of the 100kW class OTEC facility on Kumejima in January 2013. After generating power for the first time in March 2013, the facility has continued demonstrating clean, renewable energy. In 2016 the facility was retrofitted with new equipment enabling the operation with double Rankine cycle.
Staff
Tokiko Hibino - Coordinator
Visitor and Public Relations
GOSEA Secretariat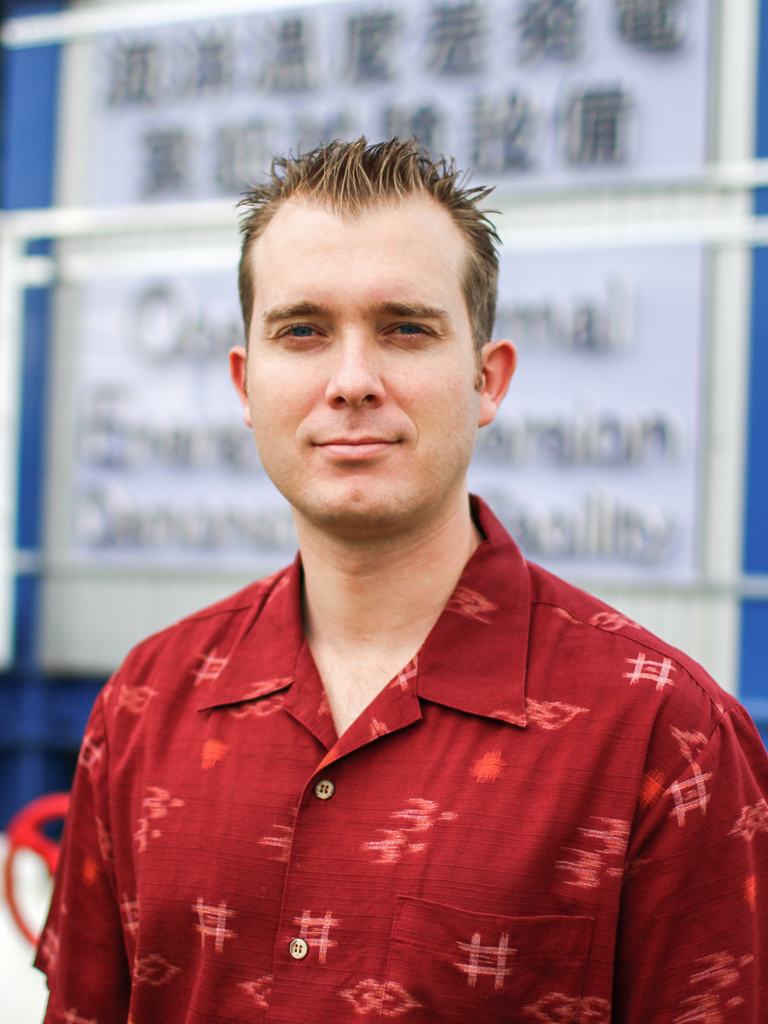 Benjamin Martin - Facility Manager
OTEC Operations
International Relations
GOSEA Secretariat