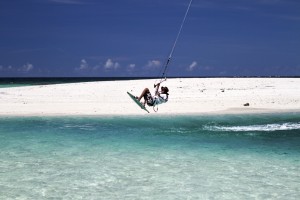 On July 7, NHK reported that a decision had been reached for the locations of Ocean Energy Research areas in Japanese waters. Eleven sites were proposed by seven of Japan's prefectures. After consideration of all the sites, six were chosen for this comprehensive maritime policy. The sites chosen were in the waters of Niigata, Saga, Nagasaki, and Okinawa, with three sites near Nagasaki.
The sites will be opened to universities and corporations for development and research of ocean energies including wind, tide, wave and Ocean Thermal Energy Conversion. A similar system has been in place in the UK for the past 10 years, fostering development of ocean energies.
At OTEC Okinawa we look forward to learning more about this important step in developing ocean energy in Japan. Kume Island's selection as a location highlights the importance of OTEC in Japan's national ocean energy policies and should pave the way for more efficient project development.
海洋エネルギー実証フィールドに久米島が選定されました
7月15日、政府は、海洋再生可能エネルギーを利用した発電について、4県6カ所を実証試験海域(実証フィールド)に選んだことを発表し、海洋温度差発電においては沖縄県久米島町が選定されました。(内閣官房総合海洋政策本部事務局HP)
4月25日のブログでもお伝えしましたが、この「実証フィールド」については、平成26年2月末の公募締切までに、岩手県、新潟県、和歌山県、長崎県、佐賀県、鹿児島県、沖縄県の7県が応募していました。
その結果、洋上風力、波力、海流、潮流、海洋温度差の5種に対し、今回▽新潟県の粟島沖、▽佐賀県唐津市沖、▽長崎県五島市久賀島沖、同椛島沖、同県西海市江島・平島沖、▽沖縄県の久米島沖に決まりました。今後は、上記海域で民間企業や大学などによる実証実験が行われ、海洋での再生可能エネルギー開発が促進されることになります。
今回の選定結果を受け、ここ久米島町でも、海洋深層水及び海洋温度差発電に関するこれまでの取り組みに、一層弾みがつくものと期待されています。